Superior-quality water resistant color pencils for those with the most exacting requirements: artists, illustrators, graphic artists, art teachers.
Permanent color pencils, hexagonal shape for optimal grip
Lead: dry, water resistant, 3.8 mm diameter, superior covering power, excellent light resistance
Shaft: hexagonal, end-sealed in the same color as the lead, marked with color name and code, best cedar
Techniques: shading, graded applications, mixed media, can be combined with Supracolor, Aquarelle and Neocolor crayons
Draws on wood, photographs
For tips and techniques, download the Pablo brochure.

Rex Price:
$95.27
Save 21%!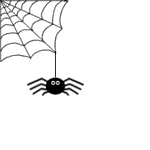 Join the Rex Art mailing list
Share: