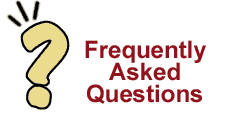 ---
Can I shop in your store location in Miami, or are you a web store only?
If you live or are vacationing in Miami we welcome you to visit our Miami facility. We offer a walk in lobby, and we can bring many of the thousands of items we sell out to you while you wait. Our hours of operation are Monday through Friday from 9:00 AM to 6:00 PM.

You can also place an order in advance of your arrival to Miami, and request the "store pick up" option and we will prepare your order in advance of your visit. As soon as your order is ready for pick up we will contact you by e-mail. When you review items on-line please pay close attention to any item with a "D" symbol which would indicate that the item would have to be shipped to our Miami location in advance of your arrival. Allow at least 5-6 days for these items to arrive in time. If you have any questions please call or email us and we would be happy to assist you.
---
What forms of payment do you accept?
We accept Visa, Mastercard, American Express, Discover, Paypal and checks and money orders denominated in U.S. dollars and drawn on a U.S. bank. Checks or Money Orders may be mailed to:
Rex Art
5806 Commerce Lane
South Miami Florida 33143
Checks or Money Orders should be made payable to Rex Art Supplies. Checks will delay shipment of merchandise at least 2 weeks.
Is it safe to use my credit card?
Yes, shopping at Rex Art is safe. We have invested in the very best security measures to insure that your sensitive personal and financial information - from credit card numbers to purchase selections - is protected when sent over the Internet. Here is why shopping online at Rex Art is safe:
Your credit card information is encrypted right at your PC, long before it ever reaches the Internet. Our order processing system only accepts information from secure browsers (such as Netscape or Internet Explorer). These browsers encrypt the information they send using a networking protocol called Secure Sockets Layer (SSL) which scrambles the data to prevent anyone who may intercept the information from reading it. The entire order processing session, including all customer information, addresses, purchase selections and credit card information is protected in transit over the Internet by the SSL technology. Thus, before your information ever leaves your PC, it is encrypted and protected by our security measures.
Can I use my PayPal account to shop at Rex Art?
Rex Art excepts PayPal as a form of payment. Simply choose 'Paypal' as your payment option. When you click on 'Proceed to Shipping & Billing' you will be directed to PayPal's website to complete the transaction. If you do not have a PayPal account, you may apply for one at PayPal's website.
Rex Art currently accepts PayPal payments from US PayPal accounts only.
How much does it cost to ship an international order?
Shipping to all areas outside the 48 contiguous United States is quoted on a per order basis. All international customers are contacted via e-mail with a shipping quote for their area.
We use UPS Worldwide Express for all international shipments. This is a door to door service, which provides package tracking from point to point.
How can I find an item that is not located on your web site?
Although a majority of the items we carry are online, there are many that have not yet made it to our online store. There is a chance we do carry the item you are looking for, or can place a special order for that item if we do not stock it. Feel free to contact us via email at service@rexart.com or call us at 1-800-REX-ART2 Monday - Saturday 9:00AM - 6:00PM Eastern Standard Time.
I received an Internal Server Error message when I tried to add an item to my cart. How can I fix that?
The internal server error is not very common, but it does happen on occassion. The culprit is a corrupted cookie on your computer. The first step is to attempt to go to the shopping cart and hit the 'empty cart' button. This will clear the cookie and allow you to start over.
If you cannot reach your cart, follow this procedure:
Please Note: This will delete all of your cookies. So other sites on which you have passwords, etc saved will need to be re-saved. This can be a minor inconvenience, so be sure you want to do it.
In Internet Explorer (we have not seen it happen in other browsers), Choose Tools -> Internet Options.
This will bring up a dialog box. The first tab showing should be the 'General' tab. In the middle of the box is a 'Delete Cookies' option. Press this button and follow any instructions it gives.
This will clear all of your cookies. You should be able to add items to your cart and access your cart now.
If this fails to resolve the problem, you may contact our customer service department at 800-REX-ART2 (739-2782). They are available 8:30am - 6:00pm EST Monday - Friday to take your order.
You may also fax your order to Rex Art. Just print out our order form below, fill it out and fax it to 305-445-1412.

Order Form
(Requires Adobe Acrobat Reader - Download Acrobat for Free Here)
---
Green art supply product
Drop Ship - Item is shipped from manufacturer
Oversized - Additional shipping may apply
Item Ships via Truck - Additional shipping will apply
*Free Shipping Offer valid for single package non-oversized shipments over $100.00 (after all applicable coupons have been applied) and under 20 lbs. within the 48 contiguous United States only. All other areas must pay shipping and handling charges. Exclusions apply. Orders for stretcher bars, cradled wood panels, stretched canvas, flammable items, closeout or discontinued merchandise cannot qualify for our free shipping promotion. We reserve the right to ship via the carrier of our choice.

Copyright © 1997 - 2023 by Rex Art Co. All rights reserved. Prices shown are in U.S. Dollars. Prices are subject to change.