brushesmain.html/oilacrylicbrushes.html
Loew Cornell Assorted Natural Hair Brushes
Loew Cornell Assorted Natural Hair Brushes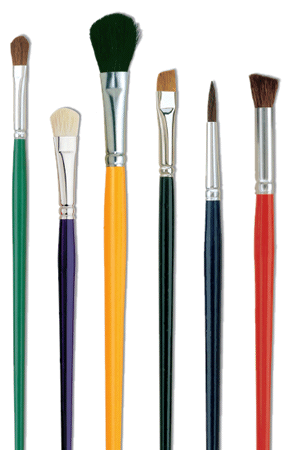 Rex Art presents a showcase of natural hair Loew Cornell brushes in a variety of timeless, popular shapes. The Loew Cornell paint brushes in this collection feature bristles of red sable, camel, ox, golden sable, and more. The exceptional quality bristles ensure a smooth and steady application, and all brushes are available for affordable prices.
Rex Art has been providing quality art supplies for affordable prices to the artistic community for over fifty years, and Loew Cornell has built a worldwide reputation for excellence since their establishment in 1963. When you purchase your Loew Cornell brushes from Rex Art, you will feel comfortable knowing that your brushes come from two trusted industry leaders.
If you need help choosing the best Loew Cornell brushes to suit your specific application, or if you do not see the Lowe Cornell paint brushes you want, please do not hesitate to call our friendly and knowledgeable representatives, who will be happy to assist you.
Write a review of this product

Overall Rating: 5.00 from 1 reviews.
The pictures below are offered as shape references. They are not actual size.