canvasmain.html/canvas-stretcher-bars.html
BEST Medium Duty Stretcher Bars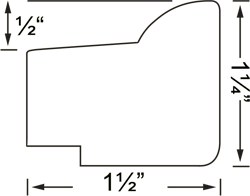 BEST manufactures medium-duty bars in White Pine. Due to a greater supply of pine in the thinner and shorter lengths, they use the high quality White Pine for these bars.
Add BEST Medium Duty Cross Braces and Corner Keys for added stability.
Please note: that pegs or stretcher corners are not included in your order by default, and are not required to assemble your stretcher frame. If you require pegs for your stretcher bar order please indicate it in your order comments, and the number that you will require. Additional costs may apply. If you request them after your order is processed additional fees will apply. Thank you.