Home » Iwata Custom Micron Airbrush - Model CM-C - Size: .23mm
The CM-C is ideal for professional use where heavier paints are required or where larger work is being created. The Iwata Custom Micron matched head system insures superior atomization. The CM-C features a larger 1/4oz. (7.0ml) gravity feed color cup for working with large volumes of paint.
.23mm fluid nozzle opening
Gravity feed cup
Removable head system
Spray pattern: hairline to 1" (hairline to 25mm)
Double action main lever
Adjustable main lever tension
Preset handle
New improvements to the Custom Micron Airbrush line:
New, slightly tilted, square trigger, which is more ergonomic, thus preventing trigger fatigue.
Cap dock on pre-set handle – a spring loaded threading which allows you to secure your crown cap to the back handle. No more lost crown caps!
Version 2 Iwata Custom Microns use the same needles, nozzles, & head systems as the Original. They also perform & spray in the same unique way the Original Microns do – so no changes in atomization.
Most Original parts work on the new Version 2 Microns. However, the Chucking Guide and Trigger are updated and ARE NOT able to be retrofitted onto the Original Microns.
Version 2 parts are not backwards compatible, except for the cap dock, which will fit both Original and Version 2 Custom Microns.

Download the Custom Micron Series parts guide in pdf format.

Rex Price:
$466.75
Save 37%!


Join the Rex Art mailing list
Share: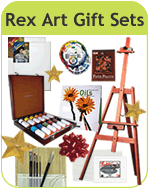 Green art supply product
Drop Ship - Item is shipped from manufacturer
Oversized - Additional shipping may apply
Item Ships via Truck - Additional shipping will apply
*Free Shipping Offer valid for single package non-oversized shipments over $100.00 (after all applicable coupons have been applied) and under 20 lbs. within the 48 contiguous United States only. All other areas must pay shipping and handling charges. Exclusions apply. Orders for stretcher bars, cradled wood panels, stretched canvas, flammable items, closeout or discontinued merchandise cannot qualify for our free shipping promotion. We reserve the right to ship via the carrier of our choice.

Copyright © 1997 - 2023 by Rex Art Co. All rights reserved. Prices shown are in U.S. Dollars. Prices are subject to change.