Home » Iwata HP Plus Airbrush - Model BC Plus - Size: 0.3-mm
Renowned as the professional's workhorse, this popular High Performance Series brush has been pumped up with inspired new features that include dual-purpose, cutaway ands pre-set handle for easy clean up and precise control of paint flow; PTFE needle packing for automotive or other solvent-based paints; larger threads on the nozzle that offer a more secure fit and better centering of the nozzle; redesigned tapered gravity-feed cups that ensure easy clean up and more efficient paint flow; and a single-piece auxiliary lever/needle-chucking guide that provides easy assembly.
The HP-BC Plus is a high detail, high precision, bottom feed airbrush for artists who need quick color changes with a certain set of colors. Similar in spray characteristics and needle-nozzle size to the HP-C Plus, it has very good atomization and is extremely reliable.
Specifications:
1 oz. (28 ml) Siphon-Feed Bottle
0.3-mm Screw-In Nozzle
Dual-Action Trigger
Hairline to 1 in. (25-mm) Round Spray Pattern
Features:
Micro Air Control (MAC) Valve
Replaceable PTFE Needle Packing
Pre-Set Cut-Away Handle
Adjustable Main Lever Tension

Click here to download the Performance Plus Series parts guide in pdf format.

Rex Price:
$292.99
Save 25%!


Join the Rex Art mailing list
Share: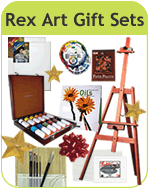 Green art supply product
Drop Ship - Item is shipped from manufacturer
Oversized - Additional shipping may apply
Item Ships via Truck - Additional shipping will apply
*Free Shipping Offer valid for single package non-oversized shipments over $100.00 (after all applicable coupons have been applied) and under 20 lbs. within the 48 contiguous United States only. All other areas must pay shipping and handling charges. Exclusions apply. Orders for stretcher bars, cradled wood panels, stretched canvas, flammable items, closeout or discontinued merchandise cannot qualify for our free shipping promotion. We reserve the right to ship via the carrier of our choice.

Copyright © 1997 - 2023 by Rex Art Co. All rights reserved. Prices shown are in U.S. Dollars. Prices are subject to change.