Home » Anest Iwata Super Nova Spray Gun - HVLP LS 400-1401 (Base) Gold Air Cap
With this new spray gun, Iwata enlisted the help of the world-renowned design firm Pininfarina, famous for their state of the art automobile design to create an innovative new design. After the gun design was complete, Iwata incorporated their advanced atomizing technology and the "SUPERNOVA" was born. This premium gun combines Iwata's superior atomization control with production speed and ergonomics. There are two HVLP versions of the SUPERNOVA, the LS400 for clear coat and the LS400 for basecoat. Both guns are available with either a 1.3mm or a 1.4mm nozzle size depending on what paint brand you are spraying. The basecoat version is designated by the GOLD colored air-cap.
Performance
The SUPERNOVA delivers a consistent droplet size when atomizing. This combined with the flat even SUPERNOVA pattern helps reduce common application issues. All SUPERNOVA guns are equipped with stainless steel fluid passages ideal for any type of material, solvent borne or waterborne.
Perfect Balance
The SUPERNOVA cup angle design guarantees perfect balance regardless of what cup size you choose.
Quick Release Air-Cap
The larger thread pattern of the air-cap makes it both robust and easy to remove and is designed with low maintenance in mind. The new larger grip points on the outside of the air cap ring facilitate quick removal and refitting after cleaning.
Responsive Trigger
The responsive trigger action gives the painter stable air flow control during application. Accurate air pressure an now be set with either the air stroke or the fluid stroke.
Ergonomic Grip
An in-depth study by the University of Pavia into perfect balance and optimal ergonomics was closely considered by PINNFARINA designers and ANEST IWATA engineers to produce this state of the art spray gun. The slim ergonomic grip of the SUPERNOVA spray gun helps distribute weight and balance through the wrist, reducing the risk of repetitive strains.
Paint Reservoir
Nozzle
Trigger Action
Spray Pattern
21 oz. (600 ml) Gravity-Feed Plastic Cup
1.4-mm In Nozzle & Gold / Air Cap-Base-OR-
1.4-mm In Nozzle & Silver / Air Cap – Clear
Fixed Double-Action Trigger
Up to 13 in. (330-mm) Flat Even
Features
Optional Features
Product Name
Item No.

Stable Consistent Airflow
Flat Even Spray Pattern
Stainless Steel Paint Passage
Replaceable Derlon™ Needle Packing
Paint Output Adjustment
Air Pressure Adjustment
Fan Pattern Adjustment
Cartridge-Style Air Valve Set
Fan Pattern Air Cap
Pininfarina Designed Ergonomic Grip
Quick Threading Air-CapSet
Airhorns spin on the fly

24 oz. (700 ml) Stainless Steel Cup
34 oz. (1000 ml) Stainless Steel Cup
1.3-mm, Nozzle Conversion (uses same needle, same air cap)

Anest Iwata Super Nova – HVLP
LS 400-1401 (Base) Gold Air CapLS 400-1402 (Clear) Silver Air Cap
5806-Gun & Cup Complete Set5816-Gun & Cup Complete Set
Learn which gun is the best with the :Anest Iwata CFM Guide: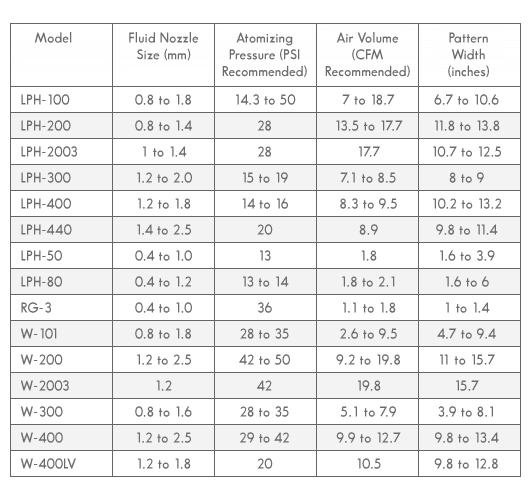 Rex Price:
$799.99
Save 34%!


Join the Rex Art mailing list
Share: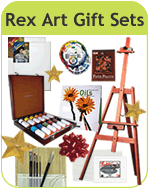 Green art supply product
Drop Ship - Item is shipped from manufacturer
Oversized - Additional shipping may apply
Item Ships via Truck - Additional shipping will apply
*Free Shipping Offer valid for single package non-oversized shipments over $100.00 (after all applicable coupons have been applied) and under 20 lbs. within the 48 contiguous United States only. All other areas must pay shipping and handling charges. Exclusions apply. Orders for stretcher bars, cradled wood panels, stretched canvas, flammable items, closeout or discontinued merchandise cannot qualify for our free shipping promotion. We reserve the right to ship via the carrier of our choice.

Copyright © 1997 - 2023 by Rex Art Co. All rights reserved. Prices shown are in U.S. Dollars. Prices are subject to change.