The perfect airbrush for the first time user!
Think you want to give airbrushing a try? Not sure you want to spend much to get started? The NEO is perfect for you…. AND you'll have a great first experience! Iwata-Medea designed the NEO for the first time user. The NEO is very affordable, sprays great with an inexpensive compressor and is backed by the leading company in the airbrush market. New to airbrushing? Get the NEO.
This is not any ordinary trigger airbrush! The NEO Series, including these New NEO for Iwata Trigger Airbrushes, are unique in that they are designed to work at low air pressures, providing for minimal overspray, precise control, detailed spraying, fine atomization and affordability.
Features a 0.5-mm needle and nozzle combination for high-performance, general-purpose, high-paint flow spraying and wider spray patterns.
Includes a 1/4 oz. (7cc) and 1/2 oz. (15cc) gravity side-feed cup and a 1 oz. (30cc) Iwata Big Mouth Bottle (also compatible with other sizes of Big Mouth Bottles and Iwata bottles).
When working in medium- to large-sized areas with larger amounts of paint, a side-feed trigger airbrush is preferred.
Applications include: model railroad, general hobbies, custom automotive graphics, rc bodies, airbrush tanning, fine art, plastic models, body art, cosmetics

Click here to download the NEO parts guide in pdf format.

Rex Price:
$164.37
Save 30%!


Join the Rex Art mailing list
Share: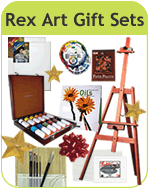 Green art supply product
Drop Ship - Item is shipped from manufacturer
Oversized - Additional shipping may apply
Item Ships via Truck - Additional shipping will apply
*Free Shipping Offer valid for single package non-oversized shipments over $100.00 (after all applicable coupons have been applied) and under 20 lbs. within the 48 contiguous United States only. All other areas must pay shipping and handling charges. Exclusions apply. Orders for stretcher bars, cradled wood panels, stretched canvas, flammable items, closeout or discontinued merchandise cannot qualify for our free shipping promotion. We reserve the right to ship via the carrier of our choice.

Copyright © 1997 - 2023 by Rex Art Co. All rights reserved. Prices shown are in U.S. Dollars. Prices are subject to change.