Home » Prismacolor Art Marker Manga Set of 12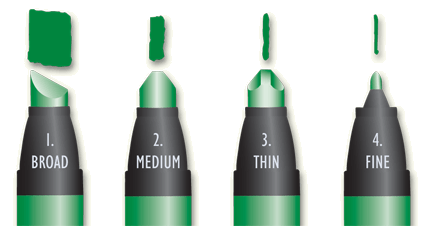 Prismacolor Markers offer consistent ink flow and laydown, brilliant color and excellent ink coverage, with just the right amount of bleeding and spread. The unique four-in-one design allows you to create a variety of line styles from just one marker by increasing or decreasing the pressure, or simply turning the marker one way or another. Low odor.
Artists' quality art markers for every level of expertise
Advanced ink formulations provide rich color saturation with smooth, silky ink flow and coverage
Impressive color laydown
Different line widths available with each double ended art marker
Alcohol, dye-based ink
Single ink reservoir for a perfect color match end to end
Ideal for both technical and artistic applications
AP Non Toxic
This set includes 12 Assorted Prismacolor Markers in the following colors:
Apple Green
Ballet Pink
Brick Beige
Cloud Blue
Eggshell
French Grey 20%
Lilac
Pale Vermillion
Process Red
Sienna Brown
Sunburst Yellow
True Blue

Rex Price:
$61.99
Save 20%!


Join the Rex Art mailing list
Share: