Home » Faber-Castell Albrecht Durer Artists' Watercolor Pencil Wood Box Gift Set of 48

This beautiful gift set comes with 48 Faber-Castell Albrecht Durer watercolor pencils in a wood box, along with an eraser, Castell 9000 drawing pencil, double sharpener, and watercolor brush.
Albrecht Durer watercolor pencil features:
High-quality pigments in bright colors, highly lightfast and acid free
Soft vibrant color laydown
Thick lead - 3.8mm
Leads bonded to prevent breakage
Fully water soluble colors
Environmentally-friendly water-based varnish on pencils
Colors included: white, cream, light yellow glaze, light cadmium yellow, cadmium yellow, dark chrome yellow, cadmium orange, dark cadmium orange, pale geranium lake, deep scarlet red, permanent carmine, middle cadmium red, dark red, madder, magenta, pink madder lake, middle purple pink, purple violet, mauve, dark indigo, helioblue-reddish, ultramarine, light ultramarine, phthalo blue, bluish turquoise, cobalt turquoise, cobalt green, dark phthalo green, emerald green, light green, leaf green, juniper green, olive green yellowish, earth green yellowish, chrome green opaque, medium flesh, Pompeian red, Venetian red, burnt ochre, dark Naples ochre, raw umber, burnt sienna, walnut brown, warm grey V, warm grey II, cold grey IV, black.

Rex Price:
$185.81
Save 25%!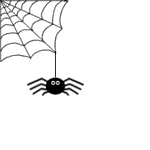 Join the Rex Art mailing list
Share: