Home » Artool Tribal Masters II by Steve Vandemon Templates Complete Set of 8
"Tribal Masters II™ Cornered from Artool® makes it easy to master symmetrical framework tribal designs - in minutes instead of hours - around your artwork or themes which you've created from Tribal Master I™. In addition, you can render additional tribal patterns using any of the Tribal Masters™ by interfacing Cornered™ with either Tibalnometry™ or Cirque Du Triblé™.
The various sizes of Tribal Masters II™ Cornered perform amazingly well for rendering tribal imagery on tanks, fenders, helmets, murals, fine art and illustration... nearly any surface requiring some uber-tribal mojo! Both Tribal Master I™ and Tribal Master II™ are jam packed with a myriad of background images, and are great for shading and/or creating extremely intricate symmetrical themes. HOT TIPS: Ghosting effects are simply righteous when used with pearl finishes, and you can also achieve some radically prominent effects when spraying opaque or metallic layers.
Take charge with Artool® Tribal Masters™!"
-Steve Vandemon

Rex Price:
$120.98
Save 25%!


Join the Rex Art mailing list
Share: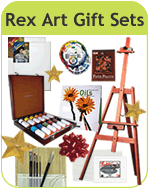 Green art supply product
Drop Ship - Item is shipped from manufacturer
Oversized - Additional shipping may apply
Item Ships via Truck - Additional shipping will apply
*Free Shipping Offer valid for single package non-oversized shipments over $100.00 (after all applicable coupons have been applied) and under 20 lbs. within the 48 contiguous United States only. All other areas must pay shipping and handling charges. Exclusions apply. Orders for stretcher bars, cradled wood panels, stretched canvas, flammable items, closeout or discontinued merchandise cannot qualify for our free shipping promotion. We reserve the right to ship via the carrier of our choice.

Copyright © 1997 - 2023 by Rex Art Co. All rights reserved. Prices shown are in U.S. Dollars. Prices are subject to change.