Home » Artool Wrath of SkullMaster by Craig Fraser Templates Complete Set of 6
The Artool® Skull Master Series® was created by Craig Fraser not to replace your creativity, but to spark it, by giving you a killer set of tools to help you make the finest skulls possible. Realistic fire is all the rage now, so why not realistic skulls!? Hence, the new series from Artool: Horror of Skullmaster. Don't worry, there are still plenty of horror movies for us to steal names from - so stay tuned!
Not only did he give you a more anatomically correct series of Calaveras, but he also gave you both the positive and negative skull templates as well as registration holes in each corner for perfect alignment. Used in conjunction, the Horror of Skullmaster will ensure the best-looking skulls you have ever done, and the freedom to finish them off in your own style. Just like the steak knives offered on those late-nite infomercials "...there's more!" Artool offers you Horror of Skull Master designs in three sizes. And what more could you ask for - except, maybe more stencils!? You can be sure they will continue to crank them out at the Artool® Chemtox Lab, as long as you demand them. Keep the suggestions coming and they will keep you supplied with the latest and best skin-challenged creations to ever be lazer-cut out of dead dinosaurs!
Templates measure 8" x 10"

(+) enlarge
Mr Potato Bonz
I created this template to have a number of different attachments, giving him various looks and personalities. It's the base skull stencil for this "series-within-a-series". Sort of like a paper doll for the criminally insane! After a long and thoughtful naming process of about 5 minutes, I came up with Mr. Potato Bonz. (Skull Bob Square Stencil was my son's favorite name, but I didn't want to be sued by a sponge!) -CF

(+) enlarge
Mr PB Stuph #1
Even though the original Mr. Potato Bonz has a few goodies to dress him up, he still needs more Stuph! Stuph includes fun things like a pirate hat, demon horns, eye patch and blower head (bird catcher or barn door - you choose). If you have no idea what I am talking about, just play along and people will think you're kewl. Quite truthfully, you will be kewl! -CF

(+) enlarge
Mr PB Stuph #2
When you have used up all of your normal Stuph - you need more Stuph! For Mr. Potato Bonz, additional Stuph comes complete with a German helmet, top hat, monocle, playing cards, smoking cigars, a knife or wrench in the mouth, randomly scattered shell casings and dual air-cooled .50 caliber machine guns coming out of the eyes! -CF

(+) enlarge
Burial Ground
Nothing says, "I love skulls" better than a nice burial ground scene. With varied sizes, you can now give your skulls on sticks that killer endless-horizon look. While Burial Ground was directly inspired by my early Gothic automotive murals, I have to give credit where credit is due. Many a macabre mural-o-mine was inspired by the fantastic artwork of Michael Whelan, specifically his HP Lovecraft cover art - the one that had skulls on sticks. -CF

(+) enlarge

Kalaveras
What can I say... I never seem to get enough of those random skull designs! In this case I was staring at one of my Oingo Boingo albums for too long and decided that it was time again for some funky "Day of the Dead" skullage. This cheery collection of skulls is a great point 'n shoot addition to those background effects that some paint jobs are missing. Whether it be a chopper, low-rider, domesticated animal or wedding cake, Kalaveras will deliver! -CF


(+) enlarge
Bonz II
Add this lovely selection of skulls 'n bones to your arsenal, and you will have the trifecta! If you love covering everything in skulls, there is no better "Jones" for you than Bonz III. Not just bigger and better, Bonz III works well with the first two Bonz templates and will give more variety to those lovely skull landscapes that you are plastering everywhere. Bonz 1 was kewl. Bonz II was better. Bonz III may bring world peace! -CF

Rex Price:
$159.30
Save 25%!


Join the Rex Art mailing list
Share: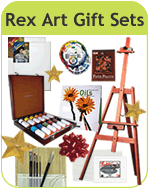 Green art supply product
Drop Ship - Item is shipped from manufacturer
Oversized - Additional shipping may apply
Item Ships via Truck - Additional shipping will apply
*Free Shipping Offer valid for single package non-oversized shipments over $100.00 (after all applicable coupons have been applied) and under 20 lbs. within the 48 contiguous United States only. All other areas must pay shipping and handling charges. Exclusions apply. Orders for stretcher bars, cradled wood panels, stretched canvas, flammable items, closeout or discontinued merchandise cannot qualify for our free shipping promotion. We reserve the right to ship via the carrier of our choice.

Copyright © 1997 - 2023 by Rex Art Co. All rights reserved. Prices shown are in U.S. Dollars. Prices are subject to change.