Home » Artool Piracy by Craig Fraser Templates Complete Set of 6
Everyone seems to be going pirate crazy nowadays, so why should we kustom painters be any different? I find it ironic that the second mural I ever painted in this industry back in '92 had a pirate theme. I guess the phrase "whatever goes around, comes around" really holds true. In Piracy™ I set out to create a series of stencils that covered every aspect of the buccaneer lifestyle. While these Artool® designs may be specific to the Pirate community, the possibilites are endless (as long as it's pirate related)/ Now I am not too sure about any bad luck or cursed situations which could befall you by using these images, but I will let you all figure that one out! There are no more of these types of pirates on the high seas; they have traded their swords for fountain pens, and their hooks for briefcases. I like to call them lawyers. But fear not - I will not make a stencil of them! They're way too frightening, so much so, even the Artool® test prisoners will not play with them!
Pirates and Stencils Rule!
- Craig Fraser
Templates measure 8" x 10"

(+) enlarge
Tell No Tales
Nothing sez Piracy like a skull and crossed bones n' swords. In this killer stencil Craig Fraser has also included bandanas, eye patches and dew-rags. If you don't feel a bit Piratey after this, you're a landlubber!

(+) enlarge
Jolly Rodger
If you are painting up a true pirate galley, you will need to be flying a Jolly Roger from the main mast. Otherwise, it's just not scary and no one will take your ship seriously!.

(+) enlarge
O Cursed
This is what happens to bad pirates that share the booty (Wait...that sounded wrong). Avaster! These guys aren't too happy because they are long dead and are coming for ye. And remember, please do not feed the decomposed pirates!

(+) enlarge
Tortuga
What self-respecting pirate would have a set of stencils, and no pirate map!? We can't guarantee that you will find anything with it, but you will look good trying. With tattered edges, a compass legend and an "X" marking the spot, how can you go wrong?

(+) enlarge

Flyin' Dutchman
On the seven seas, Davy Jones' Flying Dutchman has been a legend of all pirate lore. While the existence of the Flying Dutchman has never been truly proved or disproved, Artool® have 5 possibilities for you to airbrush away at your heart's content.


(+) enlarge
Pieces of Eight
This stencil is pretty much self explanatory - as a great space filler or killer graphic effect. Pieces of Eight will do for loose change what Bonz did for skulls. Try using this stencil over a metallic gold basecoat, and you will achieve something ultra hip indeed!

Rex Price:
$145.05
Save 25%!


Join the Rex Art mailing list
Share: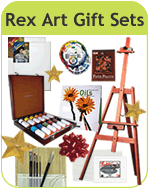 Green art supply product
Drop Ship - Item is shipped from manufacturer
Oversized - Additional shipping may apply
Item Ships via Truck - Additional shipping will apply
*Free Shipping Offer valid for single package non-oversized shipments over $100.00 (after all applicable coupons have been applied) and under 20 lbs. within the 48 contiguous United States only. All other areas must pay shipping and handling charges. Exclusions apply. Orders for stretcher bars, cradled wood panels, stretched canvas, flammable items, closeout or discontinued merchandise cannot qualify for our free shipping promotion. We reserve the right to ship via the carrier of our choice.

Copyright © 1997 - 2023 by Rex Art Co. All rights reserved. Prices shown are in U.S. Dollars. Prices are subject to change.