Home » Artool 3 Evils by Craig Fraser Templates Complete Set of 4
"Stencil the World: Because one size does not fit all!"
Whoever said good things only come in small packages was dead wrong, unless you consider three completely twisted skull designs as good. Evil 3 is the perfect embodiment of "See No Evil, Hear No Evil, and Speak No Evil." Of course what better way to ensure this than to stitch eyes, mouth and ears shut, eh?! Needless to say, we have combined all of this fun into one package! In various sizes, these suckers pack a serious detailed punch, and with a little extra Freehand® work, you can make 'em all your own. No matter where you're at, with airbrush in hand, you will have some kewl skulls to tag on your respective artwork.
In the world of kustom painting, sometimes one stencil cannot size up to the job at hand. What to do? Make them in other sizes! Taking a lesson from fast food restaurants, we are now taking selective stencils from Artool's vast Freehand arsenal and making them in multiple sizes. Now you can create the same design on your model car, RC car, model plane, bike, hot rod, off-shore boat and not worry about scale! Not only that, with the variety of Evil 3, "collage stencils," such as Bonz, can now be combined to create a myriad of different scale combinations for those killer skull landscapes that the whole family can enjoy.
Now go paint something!

Evil 3
Set contains 4 templates:
Small: 3" x 5 1/2"
Medium: 4 1/2" x 8"
Large: 6" x 11"
Extra Large: 7 1/2" x 15" Item # FH SK LTD

Rex Price:
$51.93
Save 25%!


Join the Rex Art mailing list
Share: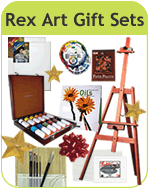 Green art supply product
Drop Ship - Item is shipped from manufacturer
Oversized - Additional shipping may apply
Item Ships via Truck - Additional shipping will apply
*Free Shipping Offer valid for single package non-oversized shipments over $100.00 (after all applicable coupons have been applied) and under 20 lbs. within the 48 contiguous United States only. All other areas must pay shipping and handling charges. Exclusions apply. Orders for stretcher bars, cradled wood panels, stretched canvas, flammable items, closeout or discontinued merchandise cannot qualify for our free shipping promotion. We reserve the right to ship via the carrier of our choice.

Copyright © 1997 - 2023 by Rex Art Co. All rights reserved. Prices shown are in U.S. Dollars. Prices are subject to change.