Home » Artool Wired by Dean Loucks Templates Complete Set of 5
With the new Long Lines Series™ of Artool® Freehand Templates, you can have unlimited length to easily create very long artwork and graphics. This will save you time for achieving professional results.
You can apply WIRED™ on nearly all surfaces: flat-panel artwork, motorcycle tanks, fenders and helmets (any compound curve), kewl race boats, motor homes, trailers... it's endless!
Many of the ends of the WIRED templates can be interfaced for a totally seamless transition to either the next length of barbed wire, or the knot of your choice.
An effective method of adhering the Long Lines Series templates to a surface is with a low-tack spray adhesive.
You can also flip-flop any of these designs to create a variety of kewl kustom twists 'n turns. Plus, you can layer and overlap them for an interwoven barbed wire look.
The large barbed wire knots can be ghosted in for some unique FX. These two larger shapes can be very dramatic for multi-layering.
Fill your WIRED artwork with colors and airbrush gradations for illusions of multi-layered 3-D relief FX.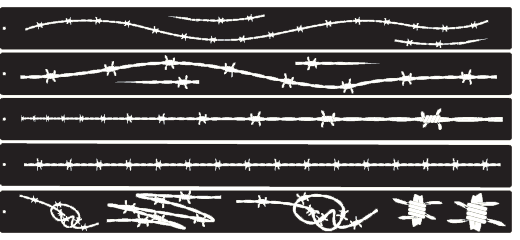 WIRED™ Artool® Templates measure 48" x 4"
Sold as a Set

Rex Price:
$86.37
Save 25%!


Join the Rex Art mailing list
Share: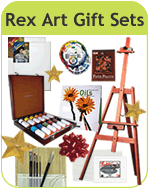 Green art supply product
Drop Ship - Item is shipped from manufacturer
Oversized - Additional shipping may apply
Item Ships via Truck - Additional shipping will apply
*Free Shipping Offer valid for single package non-oversized shipments over $100.00 (after all applicable coupons have been applied) and under 20 lbs. within the 48 contiguous United States only. All other areas must pay shipping and handling charges. Exclusions apply. Orders for stretcher bars, cradled wood panels, stretched canvas, flammable items, closeout or discontinued merchandise cannot qualify for our free shipping promotion. We reserve the right to ship via the carrier of our choice.

Copyright © 1997 - 2023 by Rex Art Co. All rights reserved. Prices shown are in U.S. Dollars. Prices are subject to change.