Home » Artool Kustom Kulture Templates Mini Set


Just to prove that there is no over-exploited segment of kustom painting that Artool won't ignore, they have now set our sites on the genre of the Kustom Kulture.
They didn't have to test these babies for years to find out if the designs are appealing. They incorporated recognized designs and icons that have been floating in and out of the palette of kustom painters for generations.
Like all the stencils out of the Artool Chemtox Labs, these suckers have been made with the toughest solvent-proof material known to man or alien!
Now don't go thinking I went computer on you. While a computer and laser may produce these little gems, they were still drawn by hand with a half-dead Sharpy while watching SpongeBob (just like all the rest). This gives them that freehand "crook-edge" goodness that can only come from human imperfection and over-caffeination.
So take that secret stash of money you have been saving for those unnecessary surgeries, and buy yourself a couple of stencils. You'll be a better human for it!

Rex Price:
$34.62
Save 25%!


Join the Rex Art mailing list
Share: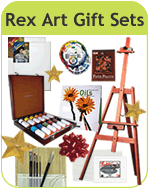 Green art supply product
Drop Ship - Item is shipped from manufacturer
Oversized - Additional shipping may apply
Item Ships via Truck - Additional shipping will apply
*Free Shipping Offer valid for single package non-oversized shipments over $100.00 (after all applicable coupons have been applied) and under 20 lbs. within the 48 contiguous United States only. All other areas must pay shipping and handling charges. Exclusions apply. Orders for stretcher bars, cradled wood panels, stretched canvas, flammable items, closeout or discontinued merchandise cannot qualify for our free shipping promotion. We reserve the right to ship via the carrier of our choice.

Copyright © 1997 - 2023 by Rex Art Co. All rights reserved. Prices shown are in U.S. Dollars. Prices are subject to change.