Home » Scotch(R) Adhesive Applicator Model 19600
With Scotch® ATG Adhesive Applicators, a touch of the finger triggers quick, controlled application of a strip of Scotch® ATG pressure sensitive adhesive transfer tape. There is no mess or cleanup. The applicator applies the adhesive transfer tape while simultaneously removing and rewinding the liner.
Scotch® ATG Adhesive Transfer System Applicator 700 applies a strip of ATG Adhesive Transfer Tape exactly where needed and where you need the flexibility of a 0.50 (1/2) or 0.75 (3/4) inch application.
Bond lines are thin and adhesive flows into surface irregularities. With 3M's advanced acrylic adhesive technology, you can bond, join, mount or laminate materials such as paper, plastics, metal, wood and foam. A variety of properties are available to help meet different requirements such as high temperature resistance, differential tack, high initial tack and others.

Rex Price:
$81.61
Save 10%!


Join the Rex Art mailing list
Share: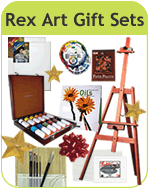 Green art supply product
Drop Ship - Item is shipped from manufacturer
Oversized - Additional shipping may apply
Item Ships via Truck - Additional shipping will apply
*Free Shipping Offer valid for single package non-oversized shipments over $100.00 (after all applicable coupons have been applied) and under 20 lbs. within the 48 contiguous United States only. All other areas must pay shipping and handling charges. Exclusions apply. Orders for stretcher bars, cradled wood panels, stretched canvas, flammable items, closeout or discontinued merchandise cannot qualify for our free shipping promotion. We reserve the right to ship via the carrier of our choice.

Copyright © 1997 - 2023 by Rex Art Co. All rights reserved. Prices shown are in U.S. Dollars. Prices are subject to change.