Home » Artool Flame Master Templates by Mr. J Complete Set
For years custom painters, airbrushers and sign artists have struggled to make pefect flame designs... by drawing and taping by hand the seemingly endless curves and curley-Q's used to decorate and customize automobiles, motorcylces, hemets, boats, signs, t-shirts, license plates, models and countless other projects. Now, thanks to the "Mr. J" FLAME MASTER by Artool, all that tedious and time cosuming work by hand is done for you!
Click on images to enlarge

Rex Price:
$34.79
Save 25%!


Join the Rex Art mailing list
Share: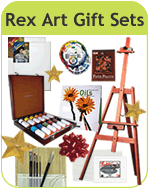 Green art supply product
Drop Ship - Item is shipped from manufacturer
Oversized - Additional shipping may apply
Item Ships via Truck - Additional shipping will apply
*Free Shipping Offer valid for single package non-oversized shipments over $100.00 (after all applicable coupons have been applied) and under 20 lbs. within the 48 contiguous United States only. All other areas must pay shipping and handling charges. Exclusions apply. Orders for stretcher bars, cradled wood panels, stretched canvas, flammable items, closeout or discontinued merchandise cannot qualify for our free shipping promotion. We reserve the right to ship via the carrier of our choice.

Copyright © 1997 - 2023 by Rex Art Co. All rights reserved. Prices shown are in U.S. Dollars. Prices are subject to change.