Home » Iwata Eclipse Pistol Grip Airbrush - HP-G6
This multi-purpose, high-paint-flow, high-detail Eclipse Series airbrush covers a wide range of uses. Commonly used to spray premixed or heavier paints, it is well suited for uses demanding precise control of spray when applying moderate-to-large amounts of paint to a variety of surfaces and to various-sized areas. This Eclipse Series brush has established a new benchmark for excellence in an all-purpose airbrush.
A unique "Pistol Grip" airbrush, the Eclipse G6 airbrush looks like a miniature spray gun, but sprays and performs like a large airbrush with its 0.6-mm stainless-steel nozzle.
Equipped with a long tapered needle that ensures a smooth transition between fine-to-wide background spray
Utilizes a dual-purpose air cap and a fan adjustment valve that lets the airbrush spray a round or oval pattern
The round pattern is useful for painting graphics, while the oval shape creates a smooth background spray
Uses a special fitting so airbrush bottles can be used instead of a gravity-feed cup, allowing for multiple color bottles to be interchanged quickly without having to clean a cup thoroughly - another unique feature for this type of spray unit - optional gravity-feed cups available
Specifications:
3 oz. High-Strength Jar
0.6-mm Screw-In Nozzle
Fixed Double-Action Trigger Action
1/8 in. to 2 1/2 in. (3-mm to 6-mm) Round or Oval or Fan Spray Pattern
Features:
Stainless Steel Paint Passage
Pre-Set Needle Adjustment
Air Pressure Adjustment
Fan Pattern Adjustment
Catridge-Style Air Valve Set
Round Pattern Air Cap
Fan Pattern Air Cap

Click here to download the Eclipse G6 parts guide in pdf format.

Rex Price:
$399.99
Save 31%!


Join the Rex Art mailing list
Share: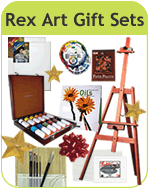 Green art supply product
Drop Ship - Item is shipped from manufacturer
Oversized - Additional shipping may apply
Item Ships via Truck - Additional shipping will apply
*Free Shipping Offer valid for single package non-oversized shipments over $100.00 (after all applicable coupons have been applied) and under 20 lbs. within the 48 contiguous United States only. All other areas must pay shipping and handling charges. Exclusions apply. Orders for stretcher bars, cradled wood panels, stretched canvas, flammable items, closeout or discontinued merchandise cannot qualify for our free shipping promotion. We reserve the right to ship via the carrier of our choice.

Copyright © 1997 - 2023 by Rex Art Co. All rights reserved. Prices shown are in U.S. Dollars. Prices are subject to change.