The rich, deep colors of the Daler-Rowney Artists Soft Pastels are distinguished by their soft, oil-free stroke. Similarly, Daler-Rowney Artists Soft Pastels are created from precise blending of the finest quality pigments, chalk and china clay. The surface of New Daler-Rowney Murano Textured Fine Art Papers is perfect for pastel pencils.
High quality range made from strong Californian cedar from specially managed forests. The strength of the wood is important when sharpening and allows for a fine point to be reached
Natural Wood stained finish - more environmentally friendly than the process of heavy lacquers
Set Contains:
Lemon Yellow Dark
Poppy Red
Pansy Violet
135 Prussian Blue
Phthalo Blue Green Shade
Hooker's Green
Sap Green
Raw Sienna
Madder Brown
Van Dyke Brown (Hue)
Daler-Rowney Black
White

Rex Price:
$21.13
Save 30%!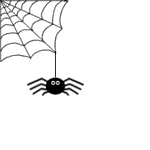 Join the Rex Art mailing list
Share: