acrylicmain.html/acrylicpaints.html
Liquitex High Viscosity Acrylic Colors - 4.65oz.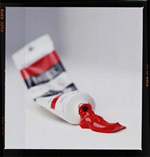 This is our most popular line of Acrylic paint. It offers professional quality at a great price!
These paints have a thick, "buttery" consistency, rich colors and superb "pull" and feel. Liquitex High Viscosity Artist Color offers a color palette in a variety of specialty colors. The line features rich, non-yellowing color, excellent consistency, versatility, durability and permanence, as well as ease of use.
New Cadmium Free Colors
Look below for Liquitex's new cadmium free colors and leave the risk taking to your art, not your choice in materials. The new cadmium-free paints deliver the same performance, lightfastness, and vibrancy as Liquitex's existing cadmium paints – they're just safer for you.
Please note: The colors below are electronic approximations of the actual colors and may not match exactly. Please use for reference only.