paper.html/journals.html
Flexbook Adventure Notebooks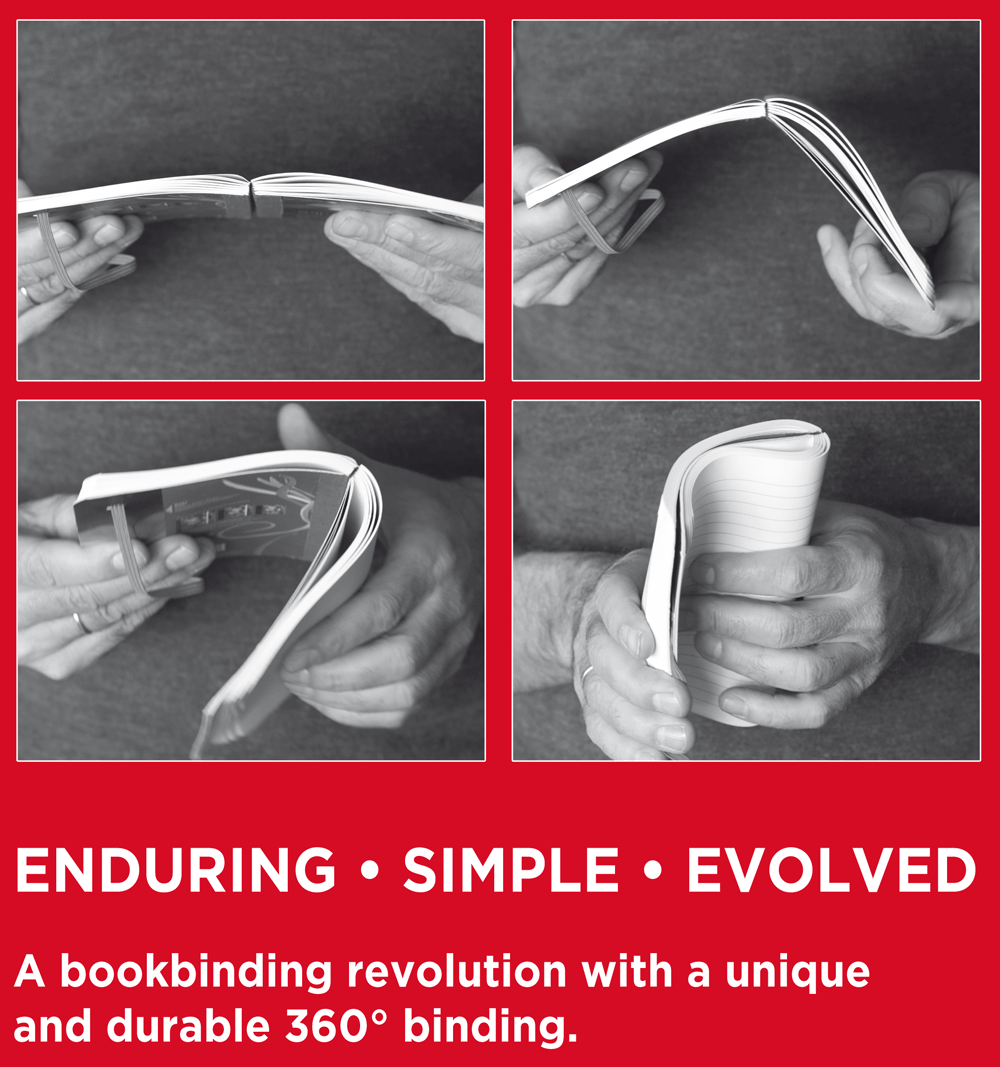 Flexbook's story started with a bet to create the perfect notebook!
A notebook that is able to keep our ideas, memories and dreams safe from unexpected damages and the passage of time.
A writing companion that challenges the digital standard and houses our thoughts outside of computers, tablets and smartphones.
A completely flexible notebook that, thanks to its innovative binding, easily and comfortably opens 360° - Again and again, keeping the same perfect look with Flexbook's patented unique binding.
From Athens to Paris to Florence the European culture and style of living combine to create the notebook for the 21st century.
Enduring, Simple, Evolved.... Travelling or working, at home or in the subway... there is always a Flexbook moment!

Deluxe European notebook with a patented 360° binding
Cover: Textured fine PU cover, available in 3 colors (Off-Black, Royal Blue and Camel)
Inside: Ivory Fabriano paper, 85 gms (FSC certified, chlorine-free, acid-free, free of heavy metals, biodegradable and recyclable)
Black cloth spine
192 pages, blank or dotted
Made in Greece with care and sustainable practices
Patented binding (patent #PCT/GR2012/000024): 360° easy and enduring opening
Super flexible
Easy writing and scanning
Ideal for writing, sketching with pencils, ballpoints, roller and fountain pens, markers, etc.