Please note: The cradles of our panels are constructed of basswood, which is a soft wood by nature. Small imperfections, divots, or "smushes" can occasionally occur during transit. A panel that is received with these slight imperfections will not be replaced. Smushes like the ones shown in the photo below can be easily returned to their original shape by leaving a damp sock or towel on the surface for approximately one hour, then removing and leaving to dry naturally.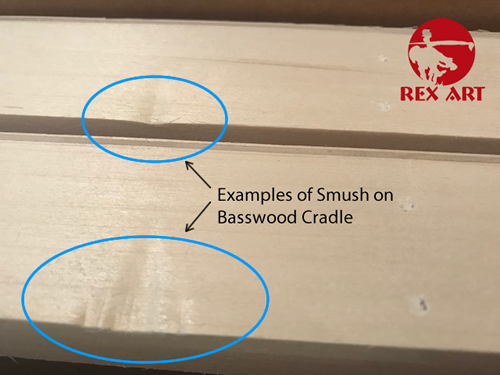 Damages to the cradle (anything other than the face of the panel) that arise during shipment must be greater than a 2" x 2" square to be claimed as damage to be replaced. Damages that are smaller than this size (see photo below) can easily be chipped out, repaired with a small amount of wood filler and do not affect the painting surface in any way. Any damage to the cradle of the panel larger than 2" x 2" square please notify us with an email including photographs of the damage.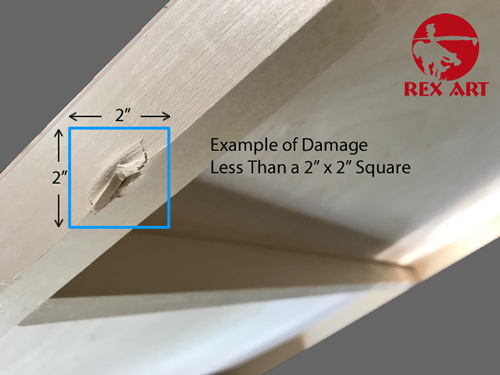 If the surface of the panel is damaged during transit it would be replaced once pictures have been forwarded and we have reviewed the damage claim.
By purchasing our panels you confirm that you have read and accepted our policy regarding panel sizing and incidental damage during transit. Thank you!