Art Supplies »
Loew Cornell La Corneille Specialty Watercolor Brushes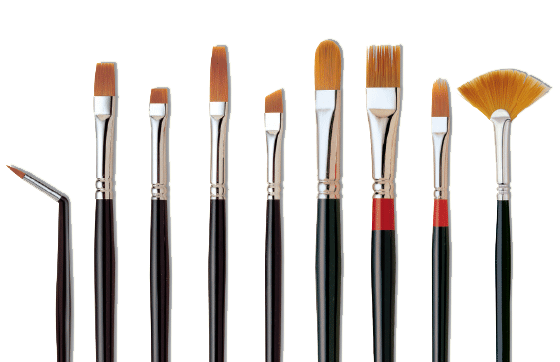 Blending three thicknesses of dyed synthetic filament, La Corneille Golden Taklon brushes perform like the finest natural hair. Highly absorbent, durable and versatile, they have a great snap. These brushes are perfect for watercolor - and can be used with all other mediums.
Rex Art Gives You Value Every Day!!
La Corneille Brushes are 50% OFF.
Write a review of this product
rating
title
date
name
city state/province country

10/0 Script liner (5/5)
Mar 12, 2011
VibrantTrains.com
St. Clair Mi US
Love this brush. It is my absolute favorite for painting lines and fine detail on all of the Vibranttrains.com that I create for my clients. Without this brush (and the 18/0) I could never get the accuracy and clearity I get with my designs.
The pictures below are offered as shape references. They are not actual size.