Home » Canvas Stretching Accessories » Fredrix Std.Cross-Brace Brace Brackets/4
Fredrix Std.Cross-Brace Brace Brackets/4
SKU: TAR7204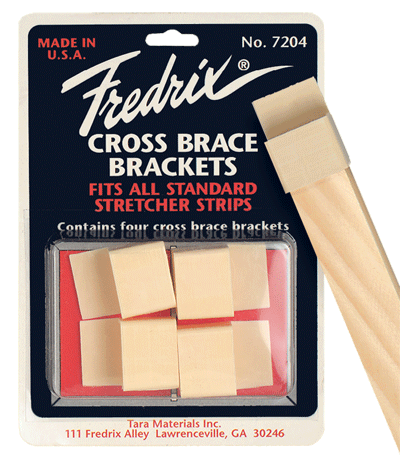 Secure cross braces to stretcher frame without cutting into strips. These patented brackets may be removed while painting and replaced without distorting the frame. Pack of 4.
Write a review of this product
rating
title
date
name
city state/province country

cross brace brackets (1/5)
Oct 12, 2011
vanda burns
vero beach fl US
no pictorial view showing
how to put the 3 pieces of brackets together-description is inadequate for first timers.