Home » Pantone Color Guides » PANTONE Plus Series Solid Color Chips - Coated & Uncoated
PANTONE Plus Series Solid Color Chips - Coated & Uncoated
SKU: USBPNGP1303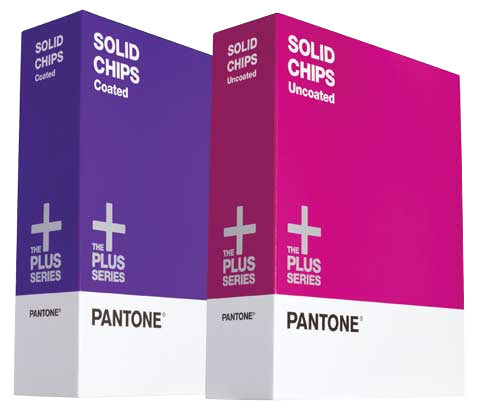 The "Must Have" Chips Books for Designers, Printers and Color Decision Makers.
The new PANTONE PLUS SERIES SOLID CHIPS two-book set contains all the colors of our PANTONE MATCHING SYSTEMŽ plus 224 new, market-proven hues, in a convenient chip format that attaches to artwork and digital files for easy and consistent color communication. Graphic designers, pre-press professionals and printers now have 1,341 color choices, on both coated and uncoated stock, arranged chromatically. Includes color index and design software. Set of two books, coated and uncoated.
Each color is printed on an individual loose-leaf-style page containing six tear-out chips.
Please note: Pantone Color Guides are not returnable.