Home » Pantone Color Guides » PANTONE Plus Series Essentials Guides Set
PANTONE Plus Series Essentials Guides Set
SKU: USBPNGPG001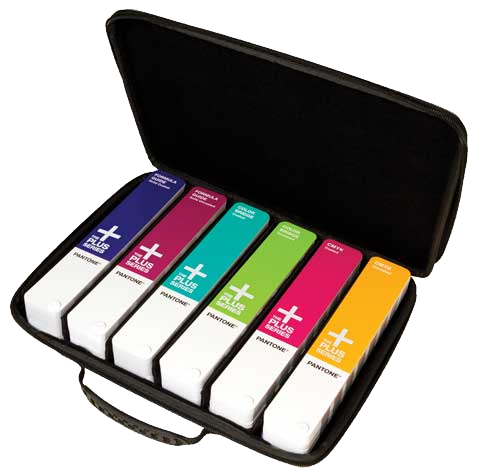 True to its name, PANTONE essentials includes six indispensable color guides that every print and graphic design professional should have to ensure quality results.
A wide-ranging eight-guide set, the ESSENTIALS ADVANCE provides a myriad of solid color choices and as well as superior process color results. FORMULA GUIDES provide the complete PLUS SERIES Solid Color range – and PANTONE GoeGuides™ extend that creative range with 2,058 additional solid colors! COLOR BRIDGE guides can be used to select and specify solid PANTONE MATCHING SYSTEM® Colors, to determine how a PANTONE Color will appear when reproduced in CMYK, or to create optimal display of PANTONE Colors on monitors and Web pages. CMYK guides are an ideal way to visualize, communicate and control colors for type, logos, borders, backgrounds and other graphics treatments. Transport your fan guides safely and stylishly in the included carrying case.
Package includes:
Please note: Pantone Color Guides are not returnable.