2010 marks the 60th year of business for Rex Art, and our 15th anniversary of being the world's first on-line art supplier. Four generations of family members have worked at Rex, and it is been our pleasure to assist our customers over the course of our history.
What better way to celebrate our anniversary then to give our favorite customers some amazing specials? With that thought in mind, and it being our 60th year of business we have some amazing 60% off promotions to kick off the celebration.
First up, is you can save 60% off our selection of Isabey Brushes.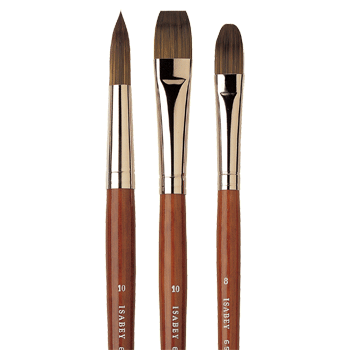 The Isabey Isacryl Synthetic Brushes are one of the finest handmade synthetic brushes available. A special mix of thick synthetic fibers replicates the finest natural hairs with the durability of a synthetic. Ideal for oil paint and heavy body acrylics. They feature:
Incredible feel and spring for unparalleled precision
Random mix of up to 7 different fibers and diameters resulting in superior performance.
Finely tapered hairs interlock keeping a perfect sharp point or edge
Special fiber resists splaying when used with solvents
Keeps its tight shape longer than other synthetics
Long handled
Also available at an amazing Rex Art 60th anniversary special 60% off promotion are the Robert Simmons Sienna long handled and short handled brushes.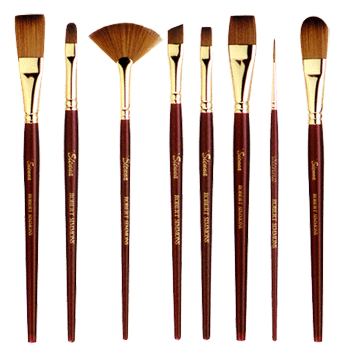 Robert Simmons Sienna long and short handled brushes are made to perform at professional artist standards and feature a lifetime factory warranty. The brush itself is composed of high quality, state of the art, synthetic filaments resulting in a rich mixture with a smooth, soft feel which returns to a point or sharp edge every time. This luxurious blend allows for control in painting but with enough resilience to perform perfectly every time.
As always our family at Rex thanks you for your support and 60 great years! We look forward to the next 60!