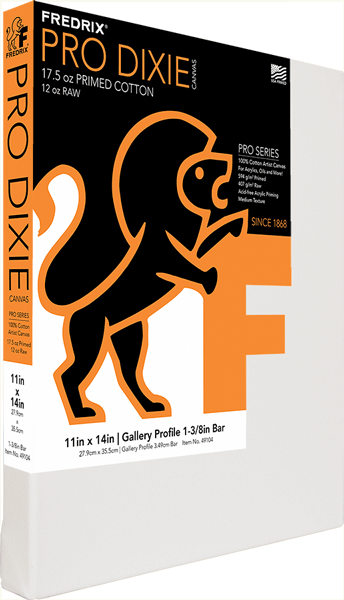 To Our Rex Art Family,
Over the last year stock and delivery of Fredrix Canvas products have been severely hampered by a number of issues, which finally concluded with the sale of the Fredrix to another company within the art supply industry. This caused an industry wide issue and made it impossible to provide our clients with timely delivery of all or most Fredrix products. We know this has been a major frustration for you, and we are so sorry that we were not able to do better with delivery of Fredrix products to you. Believe us when we say we were as disappointed as you! We were forced to remove most products from our site due to this issue for almost 4 months.
The good news is that there is hope on the Fredrix horizon. We have been working non-stop to get Fredrix products back on our digital shelves and shipping to you again. We are now slowly adding products back to our site, and hope that the worst of Fredrix's delivery issues are behind us. We expect that fill rates will get better and better, but please be patient with us. As always we hope that you will call or email us with any questions or concerns. You can be assured that we will attend to your concerns, and will make sure we can do all we can for you!
The Rex Art Family