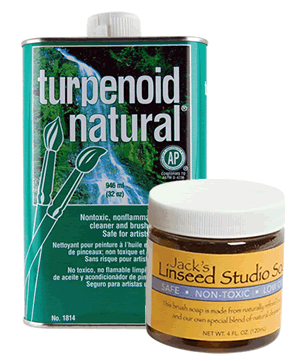 Here at Rex Art we do our best to be green. Our offices and warehouse are painted with low VOC paint, we use non-toxic cleaning products and we recycle shipping boxes and packing material. We've installed efficient lighting fixtures throughout our facility and programmed our thermostats so that we use less energy. We even made sure our desks were certified to have less of an impact on the environment throughout their lifecycle.
We know that being green is important to our customers as well. We have collected the environmentally friendly, sustainable products available in the art supply industry and organized them here to make shopping for green art supplies less of a treasure hunt. We've also added a green leaf symbol

to our green products to make them easy to identify throughout our site. These products are made with sustainable materials or using renewable energy. If you are aware of other eco-friendly art supplies available, we'd love to hear about them – post a comment below. We are constantly adding new green art supplies as they become available, which hopefully will be more and more!