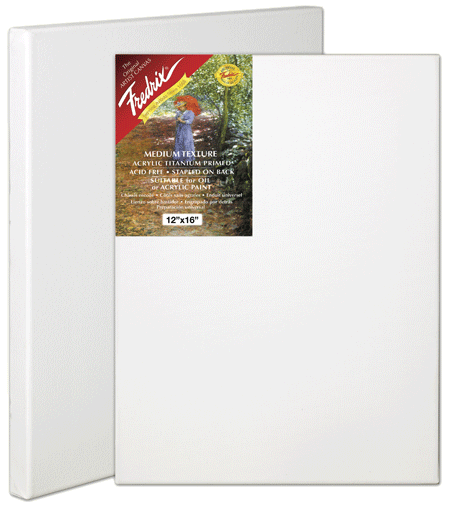 We are kicking off the new year with the best prices of the year on Fredrix Red Label Canvases. Fredrix has been producing the best canvas products in the US since 1868. Their quality and reputation for canvas is unmatched. There are lots of brands of canvas out there, but when it comes to your artwork why not choose the best? We have arranged to offer these fantastic canvases with a special factory promotion only through Rex Art.
Now for a limited time you can take 55% off Fredrix Red Label Canvases, our best selling style of canvases. It is a great time to stock up and save! But act soon, because our Winter Fredrix Rex Art Sale is only for a limited time!
As always our family at Rex thanks you for your support and 60 great years! We look forward to the next 60!