Rex Art has partnered with Lost Luggage to bring you this exclusive limited edition fir wood portfolio. This eco-friendly portfolio is hand made exclusively for Rex Art customers and is simply stunning.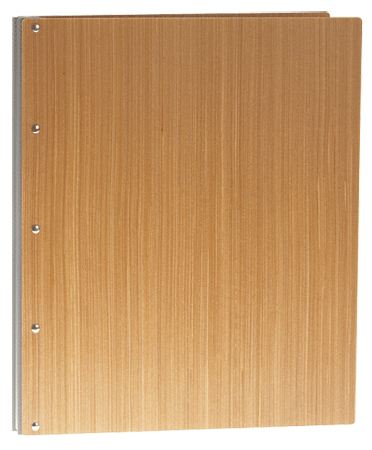 Lost Luggage and Rex Art share a desire to make environmentally conscious decisions everyday. The limited edition Lost Luggage Fir Portfolio features encapsulated fir wood product. While it may look exotic, it contains no exotic wood. The portfolio's "wood-like" panels include a reconstituted fir wood product and are encapsulated between two layers of PETG resin which contains 40% post-industrial recycled content.
Honestly, when I was presented with the opportunity to offer the Lost Luggage Fir Portfolio I was thrilled to offer it exclusively to our customers.  I have never seen anything in the presentation category that is as unique, functional, and downright beautiful.  If you are looking for a portfolio that stands out and will give your presentation an edge you cannot find a better portfolio than the Lost Luggage Fir Portfolio.  Lastly, the Lost Luggage Fir Portfolio is made right here in the US, and the fit, function and craftsmanship is outstanding.  We have never had a disappointed customer with one of these!
This book will only be offered while supplies last, and it is a limited release so do not wait too long to order yours.  If you place order before April 30 we are giving all our customers free portfolio extenders! Just add this coupon to your cart when you place your order before April 30 firextend If you purchase 3 or more Fir Portfolios we will also include a free matching O2 bag for each portfolio you purchase. Just add this coupon to your cart when you place your order before April 30 fir02
When you place your order for your Lost Luggage Fir Portfolio please let us know what you think about it by posting your comments here.