Home » Artograph Designer Projector
The Designer offers dual reduction and enlargement capabilities with one lens. Enlargements up to 30 times and reductions down to 70%. Simply mount your pattern, design or photograph onto the underside of the projector lid. Your image is reduced or enlarged instantly with clarity and in full color for your drawing pleasure.
Designers, illustrators and crafters at every skill level find the Artograph Designer projector a practical way to save time and improve results. Painters and other fine artists use the Artograph Designer projector to eliminate the tedious scaling process.
Low cost way to re-size designs, photos and art
Easy set-up
Lightweight and portable
Bright and sharp projected image
Full color or black and white image
Accurate and precise sizes and proportions
Made in the USA

Rex Price:
$167.99
Save 20%!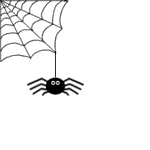 Join the Rex Art mailing list
Share: