Home » Artograph Super Prism Image Projector
All Artograph Projectors are Featured at up to 30% OFF!!
Ideal for working from a variety of challenging originals like photographs, half-tones, and highly detailed drawings. Features a 3-element, color corrected lens for extra sharp images and increased brightness at the greater enlargement. Enlarges originals from 3 to 20 times. Includes extra lens for reducing from 3 times down to 80%.
Copy Size: 7" x 7"
Horizontal Range: 300% to 2000%
Illumination: 2-250 watt photo lamps
Warranty: 5 years
Ellectrical: 110V, 3.3 amps
Net Weight: 9 lbs.

Rex Price:
$335.99
Save 20%!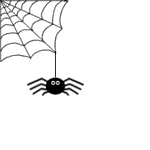 Join the Rex Art mailing list
Share: