With Original and Heavy Body versions, System 3 acrylics are highly versatile, water-based acrylic colors. They offer an excellent painting experience at an economical price. Only high quality pigments are used in the manufacture of the System 3 acrylic ranges, offering a high degree of loading for an acrylic range in this class.
System 3's comprehensive range of colors offers excellent light-fastness (all but fluorescent), permanence, durability and covering power. All colors can be thinned with water to pale washes or used directly from the pot or tube; each form dries quickly to create an insoluble film. The quick drying properties of the range enable the artist to work quickly, superimposing or juxtaposing colors without unnecessary fuss.
All System 3 Original and Heavy Body colors are fully intermixable and suitable for interior use. As they are not lightfast, fluorescent colors are not recommended for exterior use; all other colors are both lightfast and durable.
Original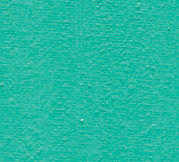 With its medium body consistency, System 3 Original is designed to offer a perfect compromise between firmer, more controlled applications of color and the swift and even coverage of large areas. Available in 75 & 150ml tubes, and 250 pots, the Original range consists of 60 colors. There is also an assortment of sets made up of the key colors, allowing a comprehensive mixing capability.
Since the introduction of System 3 acrylics in 1987, these color have been successfully used to decorate paper, wood, canvases and uneven surfaces such as rough plaster or masonry. Tests on concrete slabs demonstrate the superior durability of System 3 in all weather conditions. System 3 has been used extensively for painting murals on school walls and, with the use of suitable primers, can be used even more widely on materials such as metals and plastics.