Robert Simmons Signet Brushes - Long Handle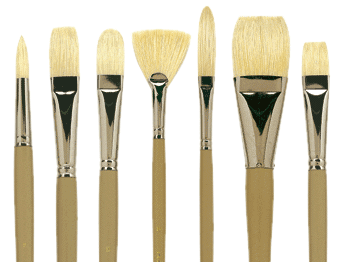 This classic Robert Simmons brush is made of the finest quality Chungking bristles. Resilient natural flags hold and spread the maximum amount of color. Signet features interlocked construction so that each bristle curves inward resulting in a brush that gives a completely controlled stroke and retains its shape under all conditions of painting over years of rigorous use.
The pictures below are offered as shape references. They are not actual size.